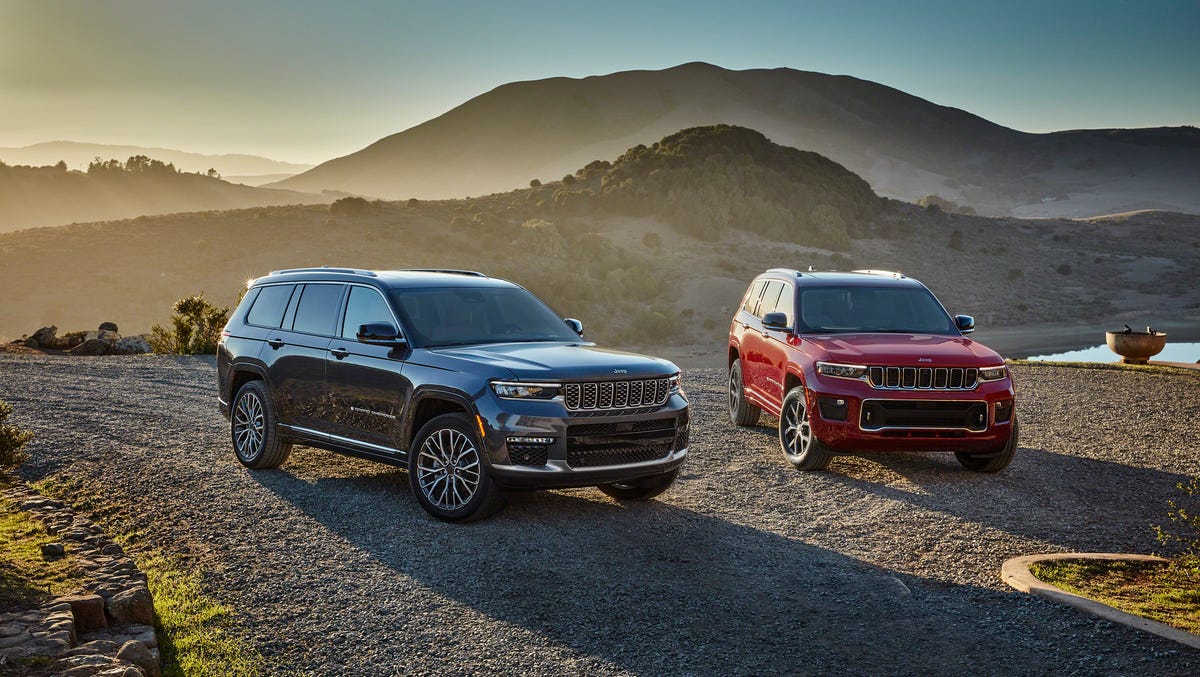 This year, and after many successful generations of the Grand Cherokee, Jeep® has created a sensational new generation with all the pros of the older generations and new specs. We're talking about the 2021 Jeep Grand Cherokee L. This new model has been redesigned to give extra comfort, security, and elegance. 
The design is beautiful without lacking in technical details. At the same time, it carries the proportions and personality of its ancestors. The interior is fashionable. The leather is of the highest quality, and there are LED lights to create a mood. It is also capable of seating six to seven passengers. 
The comfort of the passengers is also a priority for Jeep®. That's why they added massagers for the driver's seat and front passenger seat. It also has various safety mechanisms to protect you, your family, and your passengers. 
It is the SUV of choice if you need a vehicle that is capable of motivating your adventures. It is a truck that looks not only good but also acts well. It has been designed for on-road comfort and off-road performance. It also excels in Jeep® 4×4 's versatility. It comes with quality features that are highly favored by other SUVs on the market. 
There are many new features that Jeep® put in this vehicle. Key among them are Uconnect and Apple CarPlay. Although it is a full-size SUV, the interior is much more spacious and comfortable than the older models. 
The 2021 Jeep Grand Cherokee L is already available for sale in any Jeep® dealership near you. We also have the 2021 Jeep Grand Cherokee L for sale here at J Star Chrysler Dodge Jeep Ram of Anaheim Hills in Anaheim Hills, CA, near Anaheim, CA, near Placenta, CA, near Yorba Linda, CA, and near Corona, CA.
We have all kinds of SUVs for sale, from the older generations to the latest editions. Our new and used inventory contains all the SUVs you can want. We have great financing options, and you can either buy our vehicles outright or get them on lease. Our Jeep® lease deals are friendly. 
We also have great reviews and promotions on our website. Our Jeep® reviews are available if that's what you're interested in. And, if you want to trade-in your vehicle to get a newer model and you're wondering, "what's my vehicle worth?" you can value your trade-in here on our website. 
We can help you get started today. All you have to do is to contact us.