Introducing the 2-inch Lift Kit for the 2021 Jeep Wrangler 4xe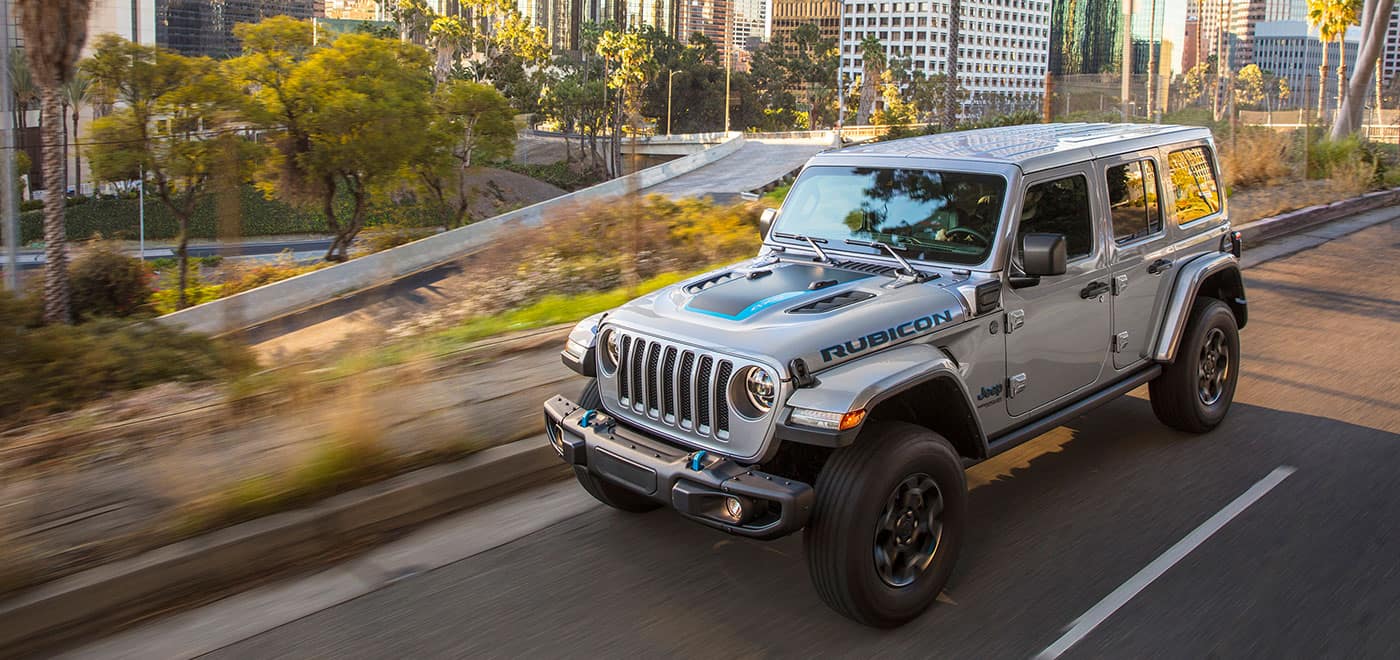 Jeep® Performance Parts introduces an industry-first 2-inch lift kit for a plug-in hybrid electric vehicle in conjunction with other performance enhancements.
Jeep®, the original SUV, has been an American icon in the automotive world for 75 years. The company has been making quality SUVs and off-road vehicles since 1941 and continues to innovate in ways that make a Jeep® the best choice for any adventure.
The kit includes new shocks and springs, a heavy-duty front skid plate, a universal console, a steering column brace, as well as an adjustable leveling system.
Another addition by the JPP in conjunction with MOPAR for the 2021 Jeep Wrangler 4xe is the branded at-home charger. The charger will provide up to 2.5 miles of all-electric range per hour, and is designed to be used overnight while parked in a garage.
"The Jeep Wrangler 4xe is a fun and capable SUV for the city and the trail, and it's one of the most versatile vehicles we've ever built," said Mike Manley, head of Jeep. "With new performance-enhancing accessories from JPP that make it an even better on-road performer, the Wrangler 4xe gives customers even more reason to bring it wherever they go."
Incorporating the unique performance parts and accessories into the 4xe vehicle adds increased capability to an already capable vehicle.
"The new 2-inch lift kit will provide an additional 2.5 inches of ground clearance, allowing owners of a 4xe Wrangler to tackle a wider variety of off-road trails," said Mike Manley, Head of Jeep Brand — FCA Global.
The kit is a perfect complement for the vehicle, but before you buy the kit, you need to get a vehicle. You can do this at J Star Chrysler Dodge Jeep Ram of Anaheim Hills in Anaheim Hills, CA. The Jeep Wrangler 4xe is one of our new Jeep SUVs for sale. Our Jeep dealer is near Anaheim, CA, Placenta, CA, Yorba Linda, CA, and Corona, CA.
Our Jeep® lease deals are excellent, and we always have incentives for new Jeep® models. Our Internet Manager will go over the details of our deals, and he can quickly get you into any new Jeep® model.
Can't make it to our dealership? Don't worry, you can get in the driver's seat of a 2021 Jeep® vehicle by taking advantage of our complimentary 24/7 virtual online test drive. We also have Jeep® reviews right here on the blog.
To learn more about the 311 horsepower 2021 Jeep® Wrangler 4xe with a 2-inch lift kit, visit or contact J Star Chrysler Dodge Jeep Ram of Anaheim Hills in Anaheim Hills, CA today.